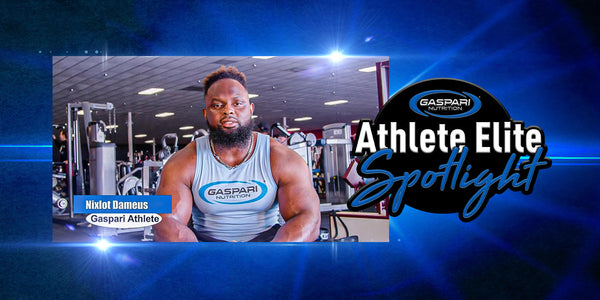 Nixlot Dameus, a respected Elite Athlete and gym owner in Philadelphia, sits down with us to discuss his rise through fitness and where he draws his inspiration and drive. Nixlot runs through his favorite Gaspari products to keep him going through his busy schedule and talks about his mentality around training.
  In this week's episode of Athlete Elite Spotlight, we have Leland DeVaughn Jr. joining us to explain his life in the world of bodybuilding. Leland gives his favorite Gaspari products to take on prep, as well as a look inside his life as he works his life around fitness.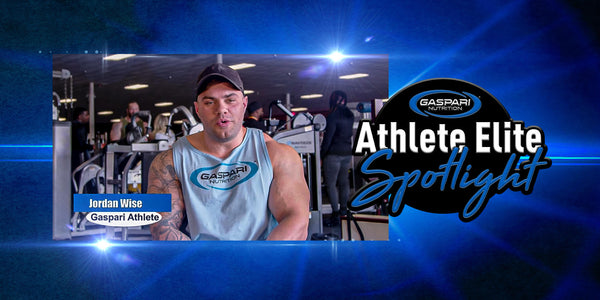 Jordan Wise, a new addition to #TeamGaspari sits down to share with us his journey in fitness, some of his favorite Gaspari Nutrition products, and where he hopes to go in this bodybuilding lifestyle
View All Spotlights
Richie's Old School Training Tips
Rich Gaspari and #TeamGaspari Elite Athlete Zeek Andrews demonstrate the proper way to do the Arnold Press, made famous by legendary bodybuilder, Arnold Schwarzenegger.Try it out for yourself and see how combining old school techniques will improve your workouts.
Rich Gaspari shares in this segment of Old School Training Techniques how a two armed dumbbell row can be used to increase the thickness in your back and arms.Moving slowly through a workout is incredibly beneficial and helps you maximize the energy you put into every workout. Rich demonstrates here the proper way to do a two armed dumbbell row for increasing your thickness. When combined with our other training techniques, prepare to see the difference!
In this segment of Old School Training Techniques, Rich Gaspari explains the three unique parts of the triceps, along with how to train each individual partCombining these exercises into your triceps days will help build every part of your triceps, to make sure all three parts are as strong as possible!
View All Training Tips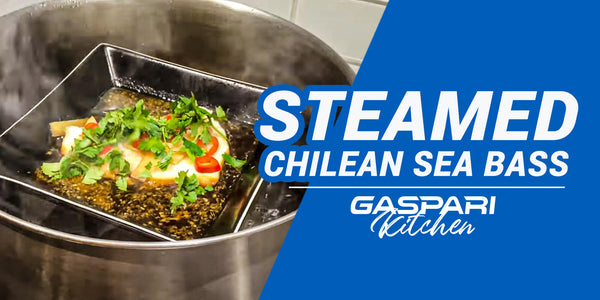 Chilean sea bass is one of the most expensive fish you can buy. That being the case, a fool proof way to cook it is what you need. And I'm the man for the job.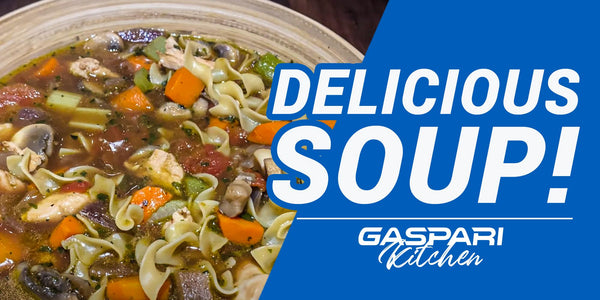 Stretch your meal's volume by making soup.When calories are restricted it seems like cravings and the will to stuff yourself increase. How can you stretch those meager diet portions? Make soup! For very few added calories, you can get a lot of milage bit of a little bit of food.Recipe: 1 cup chopped celery 1 cup chopped carrot 1 cup canned plum tomatoes 1 1/2 cups chopped onion 1 cup sliced mushrooms 8 oz chicken breast, cut into chunks 1 tsp salt 1/2 tsp black pepper 1 tbsp extra virgin oil 4 cups chicken stock 1 tbsp chopped basil Directions: Heat 1 TBS olive oil to a pre heated 4 quart sauce pan and add the onion, salt and pepper. Lower the heat and cook the onion until it's browned and well caramelized. Add the chicken and sauté with the onion until the chicken turns white - about three min. Then add the chicken...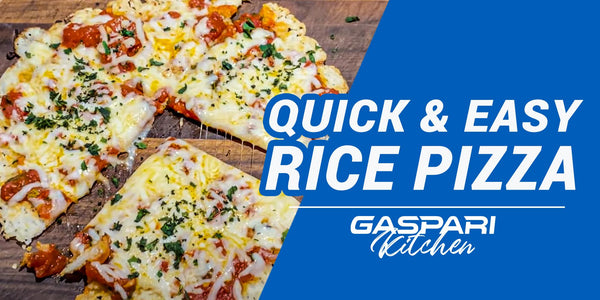 The term "pizza" here is, especially for an Italian, EXTREMELY generous. It's more aptly named "rice pancake topped with cheese and tomato." But, from a purely psychological aspect, it could be considered comforting.
View Recipes