On Sale
Get Swole Stack
Super Pump Aggression

THE NEXT-GEN PRE-WORKOUT / LET OUT YOUR AGGRESSION!!
Euphoric Energy
Laser Focus
Skin tearing pumps
No Crash or jitters
Gaspari Nutrition SizeOn¨ Max Performance Benefits:
Speeds up Protein Synthesis & Muscle Force Recovery*
Heightened Muscle Volume, Muscle Fiber Size, Cell Volume & Plasma Amino Acid Levels*
Intensifies S6K1 and 4E-BP1 Signaling and Hypertrophic mTOR Pathway Conduction*
Initiates & Maintains Myogenesis and Muscle Recovery While You Are Still Training*
Transports Vital Nutrients, Essential Minerals, and Growth Cofactors To Skeletal Muscle Tissue.*
Harnesses the Insulinotropic Power of Pterostilbene*
Contains the never-before-seen LOLA, our cutting-edge, amino acid salt L-Ornithine-L-Aspartate that cuts down on ammonia in the body!*
Customer Reviews
Write a Review
Ask a Question
Filter Reviews:
stack
pump
Gaspari
workout
energy
size
Superpump
nutrition
Aggression
Rich
10/29/2021
SCOTT L.

United States
I recommend this product
Product
Love the product. Doesn't make me bloat like others do.
10/25/2021
David K.

United States
I recommend this product
Exploding through the workouts
First off, I received the shipment rather fast. I think I got it in 3 days with standard shipping. Second, the preworkout aggression is great. Taste isn't great but it's not a deal breaker for me. I just down it real quick. It definitely gets the job done. Lastly, size on is great. It reminds me of sipping on Gatorade but a thicker texture and it taste better. I look forward to working out bc i crave the orange cooler. I've been using it for about 3 weeks and my max on bench has gone up 20lbs. My only complaint is I wish there was 30 servings.
10/18/2021
Anonymous

United States
10/05/2021
Greg P.

United States
I recommend this product
My order
Excellent!!! Great products and fast shipping with great deals!!
09/29/2021
Jeffrey G.

United States
I recommend this product
Some of the best
Just got the Size on and aggression!! All I gotta say is WOW. Focus is so much better. I highly recommend this!!!
09/27/2021
C K.

United States
I recommend this product
BEST TASTING STACK I'VE TRIED & It Works!
I used Gaspari Products when I was an NCAA collegiate athlete a few years ago, and have always been a fan of the product line. I got back into it with the Swole Stack, and I can honestly say it's the best tasting powders I've ever tried! I went with Mobster Italian Ice (tastes just like a Pina Colada snow cone) and the Lemon Ice SWOLE (tastes like a cold lemon bar, amazing!). I still got the great pump with the Aggression and mind clarity/focus I did with SuperPump MAX back in the day, so pleasantly surprised it worked just as well. I mixed my Lemon Ice during my late night workout with the Anavite (Strawberry) and it's just like Chic-Fil-A strawberry lemonade. Another kick *** stack by Gaspari, so glad I found my way back; just placed another order after just two workouts, highly recommended and you honestly can't beat the price either!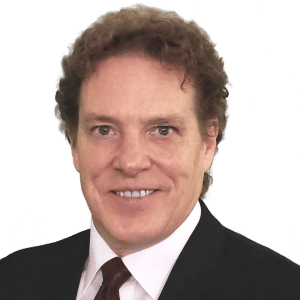 CL
09/20/2021
Charles L.

United States
I recommend this product
Rich Does it Again!
I used Gaspari products a few years back with good results and kept hearing good things about the reformulated" Sizeon -- and, since I was looking for a new stack to rotate into my pre workout routine, I figured, "what the hey, I'll give the "Swole Stack" a shot. So 2 weeks in, I decided I better issue a warning. The Superpump and Sizeon is some serious %$#&. If all you want to do is "pitter patter" around the gym for an hour, BSing and checking out the booty, then this is NOT the stack for you. If, on the other hand, you are looking to rip your freakin shirt off and give the stink eye to anyone that gets within 10 feet of your dumbbell, then this is the stack for you. The pump and intensity is on another level. If you are looking to push for more pounds, increased reps, rip through drop sets and super sets like butter then this is your fix. I take the SuperPump Aggression about 30 minutes before training and then I start sipping the the Sizeon maybe 10 to 15 minutes beforehand. I like to finish the Sizeon by about 20 minutes into my routine and then switch to water. My training lasts a solid 1 1/2 hours and I still have plenty of reserves left in the tank when I finish up. Don't over think it. Just get it and try it. You won't be disappointed.
08/30/2021
Anonymous

United States
I recommend this product
First time user
I was very impressed with your products after trying many others.