On Sale
SuperPump Aggression - Next-Gen Pre-Workout
THE NEXT-GEN PRE-WORKOUT / LET OUT YOUR AGGRESSION!!
Euphoric Energy
Laser Focus
Skin tearing pumps
No Crash or jitters
Over two decades ago, the original SuperPump 250 set the cornerstone of the pre-workout pump category.  It almost immediately rose to the top with an incredible cult following that pushed SuperPump 250 to do mind-boggling sales. Guys loved it so much they said they couldn't train without it.
Never having been one to sit on my laurels, I immediately looked for new ways to make SuperPump 250 rise above what was becoming a very crowded market. New science and the application of new technologies eventually lead to the formulation of SuperPump Max, which continues the SuperPump legacy as one of the top-selling pre-workouts of all time, gaining traction in not only weightlifting circles but other strength sports as well.
But, today, the sector is changing. The allure of headbanging workouts gacked out of your mind on enough stimulants to make an ancient clay army march is waning. Adrenal glands are waving white flags like there's no tomorrow. They've had enough. The key to a great workout is not ingesting so much caffeine your guts bubble. Of course, you need energy, but any well-rested, well-nourished athlete shouldn't need to hang a nitrous bottle on his back to get a great workout. On top of a decent jolt of encouragement, what you need to do is generate intensity, and for that, you need to focus. The best athlete is always the one who can concentrate the hardest, not tremor like he's got Parkinson's. Next-generation pre-workout formulas must consider this.
With all this in mind and with new innovations and ideas, we took SuprePump apart again. When we put it all back together this time our testers in the field said it was a whole new animal, and not just for bodybuilders. Of course, it delivered the searing pump, for which the product has always been famous, but it also fired them up, tunneled their vision, and got them to generate savage intensity and power. The word "aggression" seemed to come up quite a bit. All I can tell you is PRs were falling and no one was complaining.  
That's because we took everything we learned over the last 22 years of making industry-leading pre-workouts and created one of the most advanced and versatile pre-workout formulas of the decade. Athletes from all disciplines, not just weight lifting, are raving about the brutality they're able to exhibit in the gym and on the field.
In order to generate intensity you need to focus and you need to get aggressive. Channeled aggression = power. Do you want to get strong? Do you want to radically increase performance? Do you want to break records? Then you have to hit the iron like you're pissed off at it. You have to get intense. You have to get aggressive. You have to get new SuperPump Aggression!

Customer Reviews
Write a Review
Ask a Question
Filter Reviews:
energy
pump
workout
flavor
taste
Focus
stuff
crash
scoop
Jitters
04/17/2023
Scott R.

United States
I recommend this product
The Real Deal !
Superpump Aggression by far is the best Pre-Workout I have tried. The focus and Pumps are amazing. Great flavors, and the taste is very good. Highly recommend this product for those who want skin tearing pumps and focus.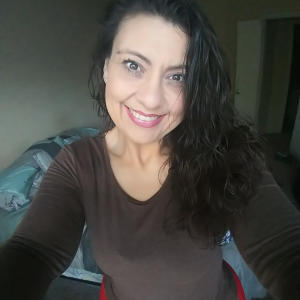 DC
04/14/2023
Dramond C.

United States
I recommend this product
My gift was Hit!!!
I bought this for my Bestie. He said, the Grape flavor pretty good, tastes great. He explained there's no gittery feeling but result is a focused pump. My Bestie was very pleased!!
04/07/2023
Ronnie G.

United States
I recommend this product
Superpump Aggression
I love this pre it hits each and every time!!!
03/24/2023
Raymond W.

United States
I recommend this product
Excellent company and customer service
I have yet to give a review of how the product performs as I had the rare occurrence it was damaged during transit but I will say they promptly shipped me a replacement but I am sure it will be as excellent as the customer service.
03/14/2023
Jared R.

United States
I recommend this product
Insane PUMP
Amazing Pre-Workout to get you into workout mode. I could not offer higher praise, this reminds me of the old Jack3d pre workout. I would advise starting with a half dose.
03/09/2023
Taylor R.

United States
I recommend this product
Quality Product
Like all of Gaspari's products, this one is a quality item. Good price, gets the job done with an awesome taste.
03/09/2023
Manny K.

United States
03/05/2023
Sam H.

United States
I recommend this product
Aggression Pumps
If you need a pick-me-up and you want to stay awake for a few hours, this is your product. It gets you going and helps you push through the workout days where sometimes you don't want to continue. It's a great product, and tasty, too.