On Sale
AminoLast
RECOVERY & ENDURANCE BCAA SUPERFUEL
Whether it's putting on muscle, increasing endurance, or just trying to look the best you can, it takes persistence. We know this too which is why we spent over 24 months developing AminoLast based on the latest cutting-edge research. We wouldn't settle for just another "me too" formulation. You want something different. We've created an amino acid product that tastes great, and brings something new to the market to help you reach your goals. Utilizing only the best ingredients without added synthetic colors, we created a superior recovery and endurance BCAA superfuel.
When you push yourself to the limit, your muscles pay the price. AMINOLAST™ with AMMOJECT™ technology is the only product that delivers a high dose of BCAAs, powerful Leucine-enriched peptide amino acids, anti-cramping electrolytes, and AMMOJECT, to rid your muscles of waste products that can cause fatigue. Even better, you only need a single serving per training session instead of "megadoses" which do nothing more than burn a hole in your wallet. From the very first dose . . . you'll notice the difference.
Click here to view Aminolast Brochure
FREQUENTLY ASKED QUESTIONS
Q:   What is the amino acid ratio for AminoLast?
2:1:1 Ratio. The 2:1:1 Ratio is the only ratio that has scientifically-backed studies to show that BCAAs positively affects protein synthesis after training.
Q:   When is the best time to take AminoLast?
During your training or cardio. Start sipping on your AminoLast at the begging of your weight training and or cardio session and finish before your done with your training.
Q: Can I stack AMINOLAST with other products?
AminoLast can be taken at all times during the day and stacked with many things but we find that most people add it to their PreWorkout like SuperPump and drink before their training, Others like to drink it during their training and add Carbohdyrates like Glycofuse. AminoLast is a very versatile product and can be stacked with almost anything
Q: Does AminoLast Contain Caffiene?
No.
Q: What is AmmoJECT?
Ingredient Technology using L-Ornithine L-Aspartate which is mainly used in your urea cycle in the capacity of removing excess nitrogen from your body. It is also very important in the removal of ammonia (NH3), a waste product of cellular metabolism, from your body. This leads to improve strength and cardiovascular output.
*These statements have not been evaluated by the Food and Drug Administration This product is not intended to diagnose, treat, cure or prevent any disease.
Customer Reviews
100
reviewers would recommend this product
Write a Review
Ask a Question
Filter Reviews:
flavor
workouts
taste
recovery
aminos
training
water
supplement
quality
market
09/17/2022
Andres L.

United States
I recommend this product
The best bcaa for intra Work out
This is the best Internet workout supplement
09/06/2022
Nicolette D.

United States
I recommend this product
I recommend this product!
This supplement is absolutely amazing! As an athlete, I am constantly suffering from soreness from intense lifts and practices. Drinking this after a workout helps my body recover so much faster. Did I mention it also tastes amazing?!!!
09/04/2022
Dwayne M.

United States
I recommend this product
Great stuff
I'm a big fan of Gaspari products. I take this mid day before I go to work and on the west coast of Florida and it keeps me from hurting and cramping while I'm soaking wet with sweat so I've still got what it takes to work out later.
08/31/2022
JEFFREY C.

United States
I recommend this product
TOP OF THE LINE AMINOS:
As look back on all the products used throughout my life relative to muscle building. Richie's Amino last is comprised of great taste, elementary to mix, elicits full recovery post workout. I've incorporated this supplement into my nighttime use prior to resting. Honestly, wake up more alert minus the morning lag. I've to date made use of three of his supplements where recommend every one of them.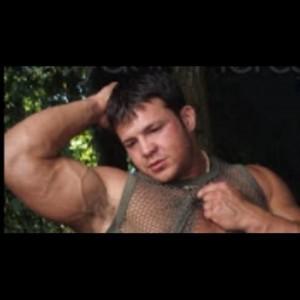 CD
06/24/2022
Chris D.

United States
I recommend this product
Hydration at Work
I work outside in the heat. I use this product to help keep me hydrated throughout the day. I would highly recommend
05/14/2022
Jacob A.

United States
I recommend this product
Love it!
Tastes great, mixes well, and gives me the extra umph I need!
05/12/2022
Chuck S.

United States
I recommend this product
May 2022
Great product and live the taste! I don't go to the gym without it!
05/04/2022
Daniel p.

United States