On Sale
Recover Your Mass Stack - GLYCOFUSE/PROVEN EAAs™
GLYCOFUSE - Original Formula
RAPID PERFORMANCE & RECOVERY CARBOHYDRATE*
New Glycofuse® provides 25 grams of carbohydrates from pure, low glycemic, cluster dextrins, giving you sustained energy over prolonged workouts. Gastric emptying is also enhanced, which eliminates bloating, stomach upset, and gets those carbs to the muscle faster.  New Glycofuse® is further enhanced with Gaspari's workout extending Electrolyte and Hydration blend of vital performance minerals from Calci-K® (a readily absorbable form of calcium – vitally important for muscle contractions), pink Himalayan salt and dimagnesium malate, plus the hydrating and stomach-soothing properties of pure coconut water powder.†
25 grams pure Cluster Dextrin® 
Sustained energy
No insulin spikes
Prevents muscle cramps
Balanced electrolytes
Enhances hydration
Promotes recovery
Replenish glycogen fast
No stomach upset
No bloating
Original Glycofuse® was never intended to be a supplement for the novice. Its design was only concerned with the elite, experienced athlete. It's really only you who would understand, let alone need, such a sophisticated intra-workout, glycogen infusion and hydration formula. The original was met with praise, but there were also suggestions from our loyal customers on how it could be better. So we listened to you and upgraded the formula. New Glycofuse® provides 25 grams of carbohydrates from pure, low glycemic, Cluster Dextrins, which eliminate insulin spikes, giving you sustained energy over prolonged workouts. Gastric emptying is also enhanced, which eliminates stomach upset, bloating and gets those carbs to the muscle faster.†

Staying hydrated and replacing vital minerals lost during intense exercise is critical when it comes to maximum performance and preventing muscle cramps. New Glycofuse® is further enhanced with Gaspari's workout extending Electrolyte and Hydration Blend of vital performance minerals from Calci-K® (a readily absorbable form of calcium – vitally important for muscle contractions), Pink Himalayan Salt and Dimagnesium Malate; plus the hydrating and stomach-soothing properties of Pure Coconut Water Powder.†
WARNING: THIS PRODUCT IS ONLY INTENDED TO BE CONSUMED BY HEALTHY INDIVIDUALS OVER THE AGE OF 18 YEARS. Consult your physician prior to use if you are pregnant or nursing. Consult your physician prior to use if you are taking any medications or have any medical condition. Do not exceed recommended use. Improper use will not improve results. Discontinue use and seek professional assistance immediately if you are experiencing unwanted side effects.
PROVEN EAAs
6g VEGAN FERMENTED BCAAs | 9g TOTAL ESSENTIAL AMINO ACIDS

Full Spectrum of 9 Essential Amino Acids
Leucine Heavy Ratio of Branched Chain Amino Acids (4:1:1)
Electrolyte Matrix of Himalayan Pink Salt Delivering Sodium, Potassium, Magnesium, & Calcium
There are nine essential amino acids that must be present in sufficient amounts for the body to grow and repair muscle tissue. It is proven that these proteins are termed "essential' because the body does not produce them and, must get them from dietary sources. Without them, your body's ability to support anabolic activity may be compromised. †
Gaspari's Proven EAAs provide 9 grams of the full spectrum of all essential amino acids, including 6 grams of vegan fermented BCAAs in a scientifically supported Leucine heavy ratio of 4:1 :1, to maximize muscle growth and recovery. Each serving is loaded with Vegan-friendly EAAs in an electrolyte matrix powered by pink Himalayan salt making Gaspari's Proven EAAs ideal for muscle blasting pre, intra or post-workout supplementation.†
  
KEEP OUT OF THE REACH OF CHILDREN.
STORE IN A COOL DRY PLACE. STORE AWAY FROM HEAT AND MOISTURE.
TAMPER EVIDENT: DO NOT USE IF SEAL UNDER CAP IS BROKEN OR MISSING.
Customer Reviews
100
reviewers would recommend this product
Write a Review
Ask a Question
Filter Reviews:
gym rat
whiz BANG verve workout
trembling
Glycofuse
Lemon Ice
results
carbs
energy
EAAs
order
12/16/2022
Matthew A.

United States
05/12/2022
Mark M.

United States
I recommend this product
Proven EAAs/Glycofuse stak
Have been using Proven EAAS for awhile now stuff works great and this is coming from a 50yr old gym rat, Glycofuse seems to do the job when I need those extr carbs for energy
04/21/2022
Jenn S.

United States
I recommend this product
Great!
Taste good, good the lemon in both…it's a good flavor and always great quality product
04/04/2022
Jonathon C.

United States
I recommend this product
Amazing Pre/Intra/Post Stack
First, I'd just like to mention I've been a Gaspari fan for over 15 years and have always been impressed with the quality and flavor of their products! The Glcofuse and Proven EAAS lived up to my past experiences the taste of the Lemon was amazing!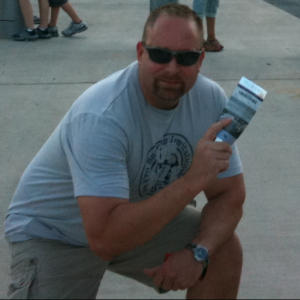 TP
02/23/2022
Thomas P.

United States
I recommend this product
Super-Excited About This Combo Pack
I just received this order and they taste great - looking forward to seeing the results.
02/23/2022
razero1966@yahoo.com

United States
02/22/2022
Sean F.

United States
I recommend this product
Tastes great!
They both mix easy and taste great.