On Sale
SizeOn
Gaspari Nutrition SizeOn¨ Max Performance Benefits:
Speeds up Protein Synthesis & Muscle Force Recovery

*

Heightened Muscle Volume, Muscle Fiber Size, Cell Volume & Plasma Amino Acid Levels

*

Intensifies S6K1 and 4E-BP1 Signaling and Hypertrophic mTOR Pathway Conduction

*

Initiates & Maintains Myogenesis and Muscle Recovery While You Are Still Training

*

Transports Vital Nutrients, Essential Minerals, and Growth Cofactors To Skeletal Muscle Tissue.

*

Harnesses the Insulinotropic Power of Pterostilbene

*

Contains the never-before-seen LOLA, our cutting-edge, amino acid salt L-Ornithine-L-Aspartate that cuts down on ammonia in the body!

*
Gaspari Nutrition takes sports nutrition to the highest level with SizeOn - The Ultimate Hybrid Intra-Workout Amino Acid & Creatine Formula. The original SizeOn became known as the King of Creatines and by utilizing the latest advances in clinical research, this award-winning formula is better than ever! SizeOn contains high-quality whey protein hydrolysate, which is clinically proven to absorb even faster than free-form amino acids. SizeOn also boasts a premium creatine formula, high-performance carbohydrates, a high dose of L-Leucine (4 g), and many more anabolic-promoting ingredients. SizeOn contains the revolutionary ingredient L-Ornithine-L-aspartate (LOLA), which has been shown to reduce ammonia and improve psychometric function. L-Ornithine-L-aspartate is able to reduce high blood ammonia levels induced either by ammonium chloride or protein ingestion. Furthermore, LOLA decreased protein breakdown and stimulated protein synthesis in muscle.*
Click Here to Download SizeOn Brochure
SizeOn brings these carefully selected ingredients together for unparalleled increases in athletic performance, skeletal muscle recovery, explosiveness and most notably, immediate increases in muscle size WHILE YOU ARE STILL TRAINING.*
Gaspari Nutrition has formulated a product that will literally put Size On your body. With its top of the line research driven formula, SizeOn stimulates lean muscle synthesis due to the potent combination of creatine and the high-quality whey hydrolysates.
The whey hydrolysate that includes over 50% di and tripeptides as well as a large array of pro-anabolic promoting components such as a high dose of L-LEUCINE (5 grams) to allow for unequaled support in athletic performance, skeletal muscle recuperation, explosiveness and most particularly, nearly instant increases in muscle size.
SizeOn¨ Maximum Performance promotes both muscle growth and muscle recovery to get you functioning at the highest performance levels.
FREQUENTLY ASKED QUESTIONS:
Q: What is the difference between the new version of SizeOn and the original?
The new version of SizeOn contains high amounts of whey protein hydrolysate, leucine, along with more carbohydrates and the insulinotropic powerhouse pterostilbene. All in all, it is a much more advanced product based on cutting-edge research.*
Q: Can SizeOn only be used by bodybuilders or can athletes looking to build muscle mass and enhance their recovery use it as well?
SizeOn can be utilized by anyone wishing to speed their recovery, build muscle mass, and increase performance whether in the gym or for athletic competition.*
*These statements have not been evaluated by the Food and Drug Administration This product is not intended to diagnose, treat, cure or prevent any disease.
Customer Reviews
Write a Review
Ask a Question
Filter Reviews:
taste
workout
size
pumps
results
strength
stuff
flavor
creatine
carbs
05/04/2022
CRIS L.

United States
I recommend this product
Best Intra Workout Supplement
Been a loyal consumer of Gaspari products for a decade now. I've always recommended their products. They are the best out there
04/15/2022
KOJIRO T.

United States
I recommend this product
Awesome!
Can't live with out this product. I can tell differencies
04/12/2022
Jason G.

United States
I recommend this product
Still the KING !
I used this stuff 10yrs ago with great results and been using on/off for last 2yrs. I wont be switching up any longer after trying about every high priced intra available in 2022. Size on is the only one that I just feel good while drinking and hours after consuming. I drink coffee for a pre but start sipping Size-On 10-15 minutes prior to training with a scoop of cyclic dextrin on heavy days. Others I have tried may have helped during training but this is truly only one I feel great hours after killn it in the gym. Love all of the new flavors but wildberry is addicting.
03/31/2022
Samuel

United States
I recommend this product
Works great
love the product! Great results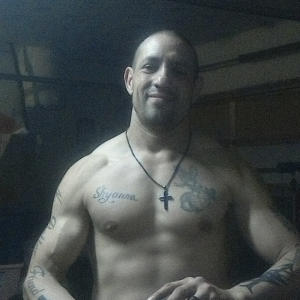 TC
03/27/2022
Thomas C.

United States
I recommend this product
Proven Results
I use this product while cutting or bulking, it's delicious and mixes well with Super Pump and all the Proven EAA. I've tried other supplements but this is the most worth my money.
03/25/2022
Katey

United States
I recommend this product
A+ flavor
I've been a fan of Sizeon for the past few years. The grape cooler is the third flavor I've tried and oh my ***.....I can't believe I didn't try this sooner. This is the newest reason Gaspari has given me to look forward to my workouts!
03/24/2022
michael l.

United States
I recommend this product
Greatest intra workout !
great taste, great quality only the best from Gaspari!
03/24/2022
Kazuhiro I.

United States
I recommend this product
I'll buy again
It really works for me obviously buy again